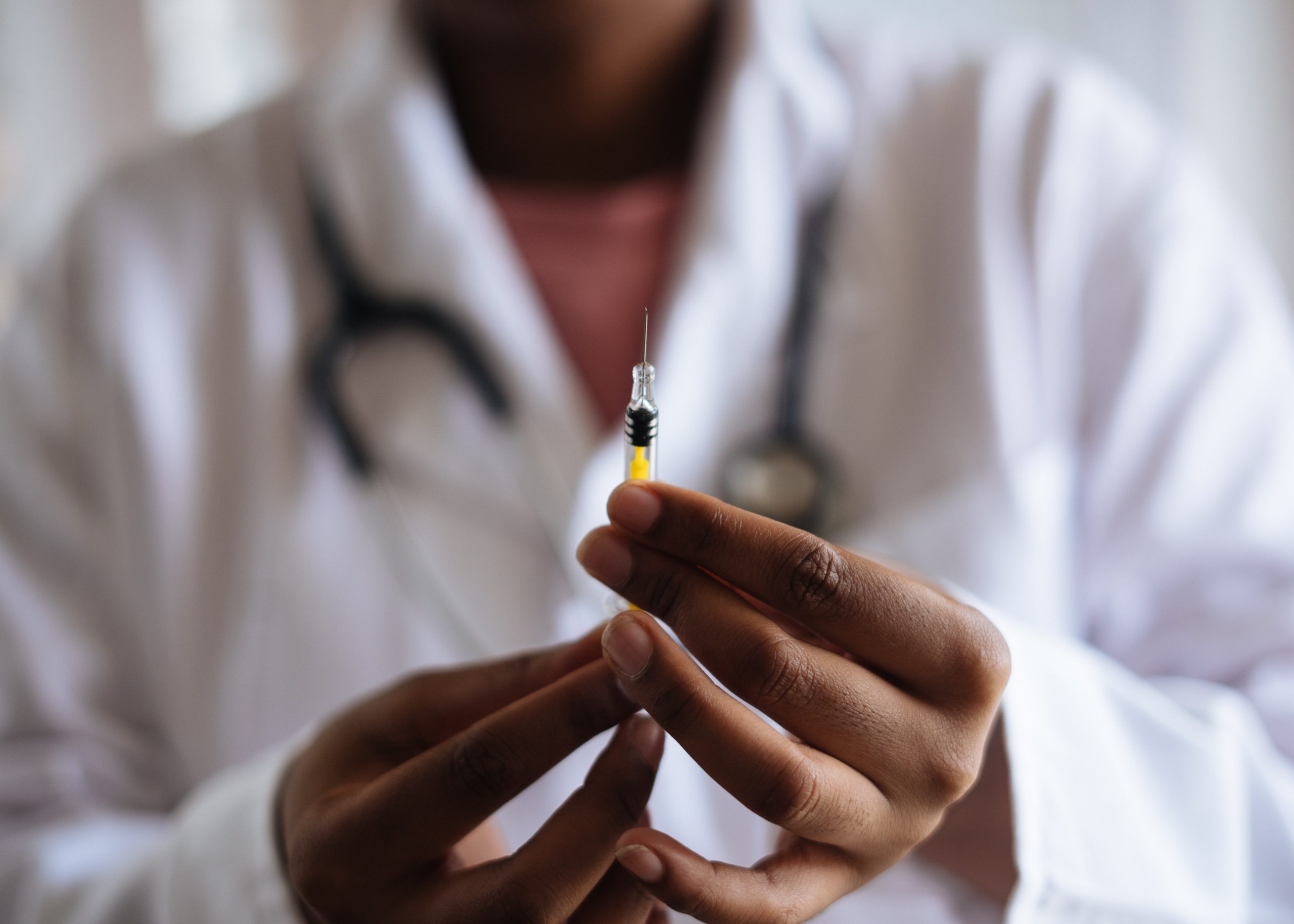 08 Sep

COVID Vaccines Safe and Recommended for Patients Who are Pregnant, Considering Pregnancy or Breastfeeding

To maximize protection from the Delta variant and prevent possibly spreading it to others, the Centers for Disease Control and Prevention states you should get vaccinated as soon as you can and wear a mask indoors in public if you are in an area of substantial or high transmission.
COVID-19 Vaccine Updates:
The Center for Disease Control (CDC) recommends Covid 19 vaccine for women who are pregnant or considering pregnancy: evidence confirms safety and efficacy, and the vaccine has no effect on fertility or miscarriage. The guidance is supported by evidence and the concern for increased risks of severe Covid 19 infection in pregnant women, especially with the increase in the delta variant.
On July 30, 2021, the American College of Obstetricians and Gynecologists and the Society for Maternal Fetal Medicine recommended the COVID Vaccine in pregnant, breastfeeding, and non-pregnant women, including women trying to conceive and they released the following joint statement:
The following is a statement from the American College of Obstetricians and Gynecologists (ACOG), the American Society for Reproductive Medicine (ASRM) and the Society for Maternal-Fetal Medicine (SMFM):
"Throughout the COVID-19 pandemic, patients have had questions about the impact of the virus on their health. Now, as the rollout of the COVID vaccines progresses, patients similarly have questions about whether the vaccine is right for their individual health needs.
"As experts in reproductive health, we continue to recommend that the vaccine be available to pregnant individuals. We also assure patients that there is no evidence that the vaccine can lead to loss of fertility. While fertility was not specifically studied in the clinical trials of the vaccine, no loss of fertility has been reported among trial participants or among the millions who have received the vaccines since their authorization, and no signs of infertility appeared in animal studies. Loss of fertility is scientifically unlikely."
Here's What You Need to Know
COVID-19 vaccination is recommended for all people 12 years and older, including people who are pregnant, breastfeeding, trying to get pregnant now, or might become pregnant in the future.
The vaccines do not affect your genes or DNA.
Evidence about the safety and effectiveness of COVID-19 vaccination during pregnancy has been growing. These data suggest that the benefits of receiving a COVID-19 vaccine far outweigh any known or potential risks of vaccination.
There is currently no evidence that any vaccines, including COVID-19 vaccines, cause fertility problems in women or men.
Pregnant and recently pregnant people are more likely to get severely ill and die with COVID-19 compared with non-pregnant people.
COVID-19 vaccines do not cause infection. None of the COVID-19 vaccines contain the live virus that causes COVID-19 so a COVID-19 vaccine cannot make anyone sick with COVID-19, including pregnant people or their babies.
There have been stories of COVID-19 vaccines causing temporary changes in menstrual periods. These changes have included heavier periods, early or late periods, and missed periods. Many factors can cause period changes, but vaccines have not previously been linked with period problems. More research is needed on this topic.
You can get a COVID-19 vaccine while you have your period or having infertility treatments. There is no need to reschedule.
To learn more about this topic and speak to one of our physicians about COVID-19 and fertility treatments, please request a consultation here.