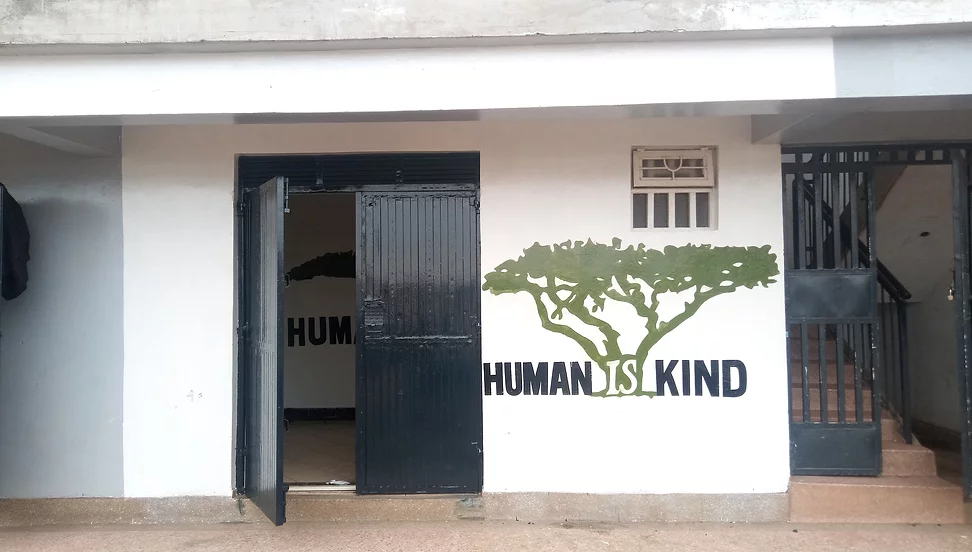 26 Jul

Fertility Specialists Medical Group Supports Women in Rural Kenya Through Non-Profit; Human is Kind

Human is Kind was originally founded in 2018 to support the Akili School, a nonprofit elementary and middle school, that provided free education and boarding to girls in the Kisumu community. This community resides in rural Kenya where many families make $2-4/day and are unable to pay school related fees. The Akili school provided many of these family's relief of this burden and hope for their daughters.

Kate Pache is the founder of Human is Kind and Sr. Embryologist/Laboratory Manager at Fertility Specialists Medical Group (FSMG). During one of her first visits to Kenya, Kate realized the need for education should be extended to girls who were never given the opportunity to attend school. With the support of board members such as Wendy Shelly MD, owner and physician of FSMG, and generous donations, they were able to begin giving support to a Kisumu sub community called Obunga. This community was selected as many young girls in this region do not have access to education and most families are heavily affected by crippling poverty.

Since then, Human is Kind has opened its own free educational center. The Human is Kind Learning Center resides directly in the heart of Obunga and is open to all school age girls. The center provides each of them a safe place to learn and study, regardless of educational background.

While recently discussing the purpose of the organization, Kate Pache stated "Women struggle to have rights in Obunga because they are not groomed to be leaders. Most of them don't have an education past the third grade but are forced to be the sole provider for their children. This often leads to illegal and dangerous professions, which they pass onto their daughters. We're simply trying to give their girls safer options."

The Learning Center currently employs an operations director, a certified Kenyan teacher, and a teaching assistant. Collectively, they work with 10 to 40 girls per day.

Ann is the lead teacher at the Learning Center.  She says, "Whoever shows up is welcome. We have books, lessons, school supplies and art supplies which allow the littlest attendees an opportunity to engage in creative art. Any skill they learn leads to increased self-esteem, so we encourage them to read, write, and be creative. We never turn anyone away. And now that we have computers, some of the older girls are learning how to type and use the internet. Hopefully they'll be able to use these skills to obtain a stable career, even if they don't have a formal education."

In addition to providing a basic education and safe space for girls, the Learning Center provides free snacks, menstrual supplies, and a comprehensive, forward-thinking reproductive health curriculum.  This health curriculum was co-authored and edited by one of Fertility Specialists Medical Groups physicians, Wendy Shelly, MD. Reproductive education is especially significant in this community as approximately 19% of the communities' residents are HIV positive.

"The goal is to make sure that these girls are taught to understand, value and respect their bodies. The leading cause of poverty is rooted in unequal access to education. Social shaming, illness and infection, and pregnancy are the leading causes of school dropouts worldwide. The vast majority of these are simply caused by lack of access to menstrual care and a basic reproductive health education. We can help change that," says Kate.

In order to keep providing resources to the girls of Obunga, Human is Kind volunteers annually hand delivering thousands of school supplies, socks, underwear, and maxi pads. Necessary resources come entirely from generous supporters. Fertility Specialists Medical Group is proud to annually donate maxi pads, first aid supplies and antibiotic creams to this community.

Matt Keefe, a volunteer board member at Human is Kind stated, "We brought 6 full sized suitcases full of supplies in April of 2022. Not to mention over $1000 in donated funds we used to purchase computers, toiletries, anti-malaria medication and books. Not a single penny goes unused."

Human is Kind does not use any proceeds to fund any of its members or their travel expenses. All donations are used exclusively for the Learning Center. "It's expensive," says Kate. "But to see their faces every year is worth every single penny. They're so excited and eager to learn. You can't fully understand it until you see it for yourself. If even one girl has an opportunity she didn't have before us, then we've done our job."

Human is Kind sees a future where the hearts of young women and their families in rural Kenya are restored and transformed. All the important work of Human is Kind is made possible through partnerships with individuals and community groups who are like-minded in their desire to extend love and education to see lives transformed. Here's how you too can get involved, donate here.