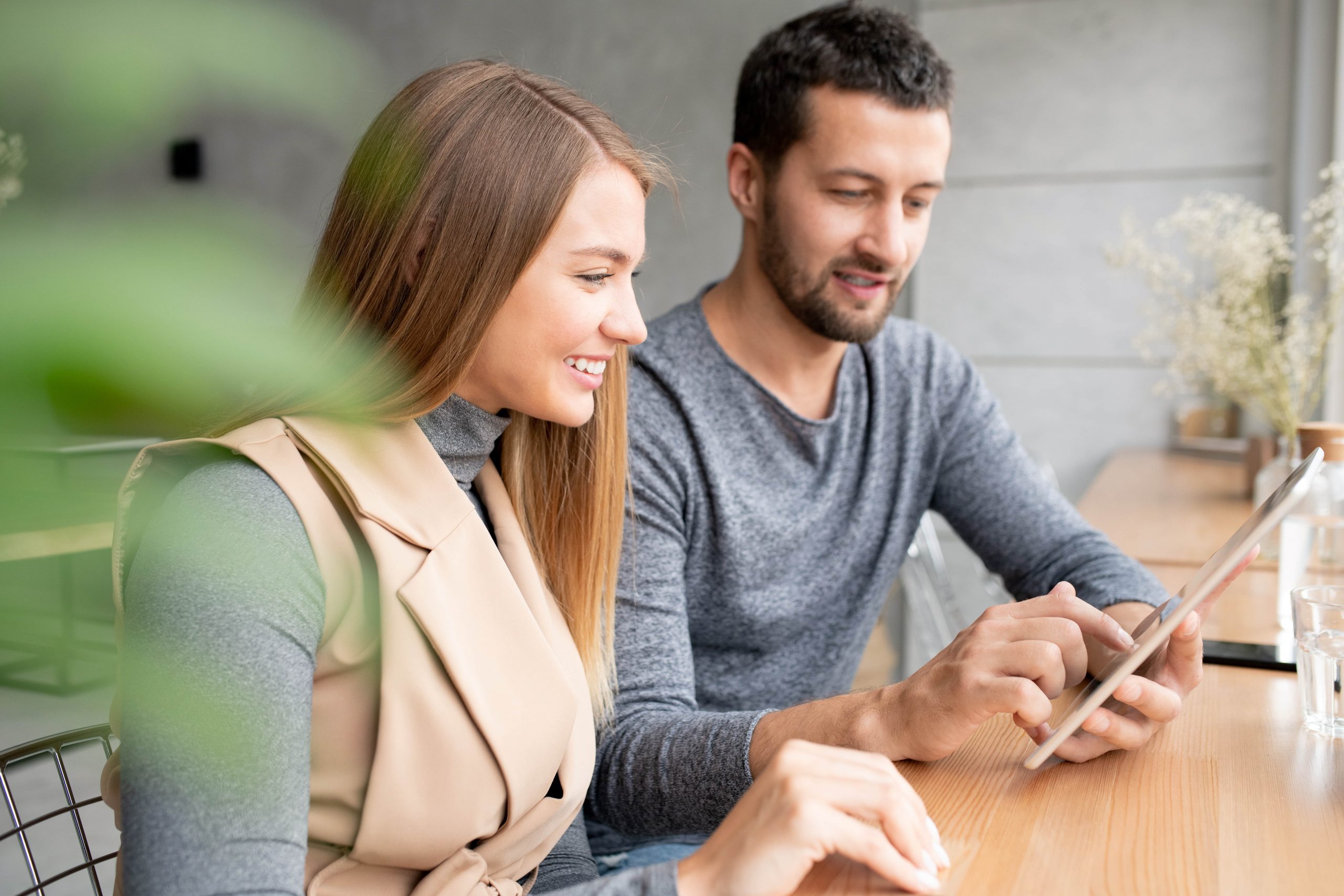 07 Jun

Getting Pregnant with IVF: What You Need to Know

When you're trying to conceive, IVF can bring you one step closer to achieving parenthood, but the process can feel intimidating if you're not entirely informed.

It's no secret that for the last few months, individuals on their IVF journeys in San Diego and Carlsbad have had their lives and plans put on standby as fertility clinics were advised to suspend all reproductive treatments until further notice.

Fertility Specialists Medical Group (FSMG) was just one of the many IVF clinics in California that had to adapt to the new normal in reproductive medicine. Plans have shifted, clinical environments have altered to allow for social distancing, new protocols have been created, and new-found standard operating procedures have been developed — all to move into a virtual world of Telehealth consults during COVID-19. However, the core process of getting pregnant with IVF treatment remains the same.

"We are extremely excited to be able to create new-found solutions and treatment protocols to open our facilities. We recognize the temporary suspension of treatments was heart-wrenching. We will continue to do everything in our power to move forward and provide optimal, safe, effective fertility care for our patients who are struggling to conceive," states Dr. Arlene Morales, Fertility Specialists Medical Group (FSMG).

Fertility diagnostic testing, intrauterine insemination (IUI), frozen embryo transfers (FET), in vitro fertilization (IVF), as well as donor egg treatment, to name a few, have all resumed with the new standard operating procedures in place.
What is In Vitro Fertilization (IVF)?
During in vitro fertilization (IVF), eggs are fertilized by sperm in a laboratory. Then those fertilized eggs are transferred into the uterus with the intent it will succeed in implantation and result in a pregnancy.
Getting Pregnant with IVF — Who Does IVF Help?
IVF offers the highest success rates when compared to all treatment options for infertility, but it may not be the only option for every couple or individual. There are several fertility treatments that our specialists may suggest before turning to IVF.
Specifically, for women who have severe blockages in the fallopian tubes, ovulation disorders, diminished ovarian reserve, poor egg quality, or endometriosis, IVF is typically their only option for becoming pregnant.
Here at Fertility Specialists Medical Group (FSMG), we are proud to offer family-building options for individuals in the LGBTQ+ community. IVF and IUI treatment can assist same-sex, transgender, intersex couples can help individuals build their family via the use of donated eggs, donated sperm, and the use of a gestational carrier.
What is the IVF Treatment Process?
The IVF process includes controlled ovarian stimulation, egg retrieval, optional sperm injection into the egg via intracytoplasmic sperm injection (ICSI), possible preimplantation genetic testing, and embryo transfer.
Does IVF Require Many Visits to the Clinic?
IVF is an intensive process that comprises of multiple doctor visits. Every journey to parenthood is unique and requires different protocols and timelines. It can take one to three months to complete the entire IVF process.
Does IVF Treatment Have Side Effects?
Minor side effects from fertility drugs can occur, such as bloating, pressure, cramping, breast tenderness, and discomfort. In some cases, IVF can cause ovarian hyperstimulation syndrome (OHSS).
"Recent advances in medication and protocols have significantly reduced the risk of OHSS, making this a very rare complication," states Dr. Wendy Shelly, Fertility Specialists Medical Group (FSMG).
Can You Choose Gender with IVF?
If your IVF cycle includes preimplantation genetic testing, a portion of the chromosome report consists of the sex of the embryos. PGT for Aneuploidy Screening is used for family balancing at FSMG.
Does IVF Guarantee Pregnancy?
Unfortunately, IVF is not successful for everyone. Some patients get pregnant on the first try, others need to repeat IVF cycles, and some couples aren't successful even after multiple attempts.
According to the Society for Assisted Reproductive Technology (SART), the IVF success rates for women using their eggs were 43 percent for women under age 35. They dropped to 3 percent for women over the age of 42.
Why Choose FSMG for IVF?
Let's start with genuine commitment and compassion — the entire Fertility Specialists Medical Group (FSMG) team — from the physicians to the front desk staff to the laboratory technicians – are invested in your journey.
"FSMG offers a unique environment where patients are able to see and communicate with their doctors throughout their treatment cycles. You will see a doctor at each of your monitoring visits and she will review your progress and explain your next steps to you throughout your treatment. This is a stark contrast to other environments where patients may only see a doctor for their consults, egg retrievals, and transfers, but the rest of their care is not from a doctor. FSMG is committed to providing personalized care in a safe, compassionate, and inclusive environment. We focus on providing exceptional care for our patients and serving the diverse population in our local community," states Dr. Kristi Maas, Fertility Specialists Medical Group (FSMG).
Fertility Specialists Medical Group (FSMG) has been named a Top Doc practice by San Diego Magazine six years in a row and an Optum Healthcare Center of Excellence for six consecutive years.
As leaders in reproductive medicine in California, our fertility specialists are committed to providing exceptional fertility care during the COVID-19 pandemic and beyond.
"It's a privilege to lead our fertility clinic that is committed to providing highly personalized, evidence-based, patient-centered care in a safe and supportive environment. But the most important and gratifying honor of all is hearing our patients' stories of success," Dr. Arlene Morales, Fertility Specialists Medical Group (FSMG).
The team at FSMG grieves with those that needed to cancel their cycles due to the COVID-19. We cannot wait to see each of our patients and meet new patients who are ready to start their journey with us.