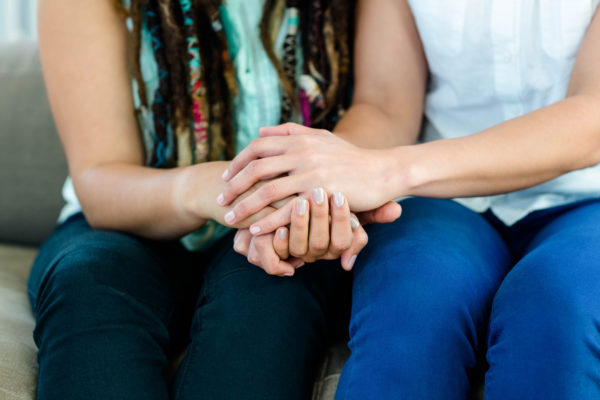 30 Jul

Let's Talk About Loss

I've been reading the recent articles about a mother orca whose baby died shortly after birth. She has been caring this baby for days, unwilling to let go and move on. As a society we are tracking her movements and united in understanding her grief and unwillingness to let go. Oddly, though, this doesn't seem to translate to care for ourselves and others when a miscarriage happens. Well intentioned people say hurtful things without even thinking about how these words come across. Individuals and couples who have suffered a loss often won't tell their friends or family for fear of judgement.

Unfortunately, miscarriage happens. It's certainly not normal, but it's also not rare. Up to 1/5 pregnancies result in miscarriage. The majority of these are early pregnancies and are due to chromosomal abnormalities. In fact, the more miscarriages an individual has, the more likely these are to be genetically normal as some other factor is contributing to the loss.

Adding confusion to an already painful and stressful situation, there are many different definitions of recurrent pregnancy loss. Some sources state it is 2 or more losses and some state it is 3 or more. Some sources include biochemical pregnancies while others only include losses only after an ultrasound has demonstrated a pregnancy within the uterus. This certainly doesn't help allay concerns after a loss. 

The good news is, the majority of individuals or couples who experience loss will eventually go on to have a liveborn child. This is true even for individuals with recurrent pregnancy loss.

When someone has experienced a loss it is important to allow yourself room and time to grieve. Be kind to yourself and reach out for help. Many individuals and couples benefit from counseling and/or support groups. Additionally, discuss these losses with your doctor so she can order the appropriate testing. This generally includes assessment of the anatomy via hysterosalpingogram, sonohysterogram, or hysteroscopy. Additionally hormonal/metabolic causes are evaluated by checking blood levels of TSH, hemoglobin A1C, and prolactin. Anti-cardiolipin antibodies are also checked as are karyotypes (or chromosomal analysis) for both the egg and sperm sources. Despite a long list of labs and tests to evaluate for the cause of recurrent pregnancy loss, 50-75% of individuals with recurrent pregnancy loss have no identifiable cause. Even with unexplained pregnancy loss, 50-60% of individuals and/or couples achieve a liveborn child.